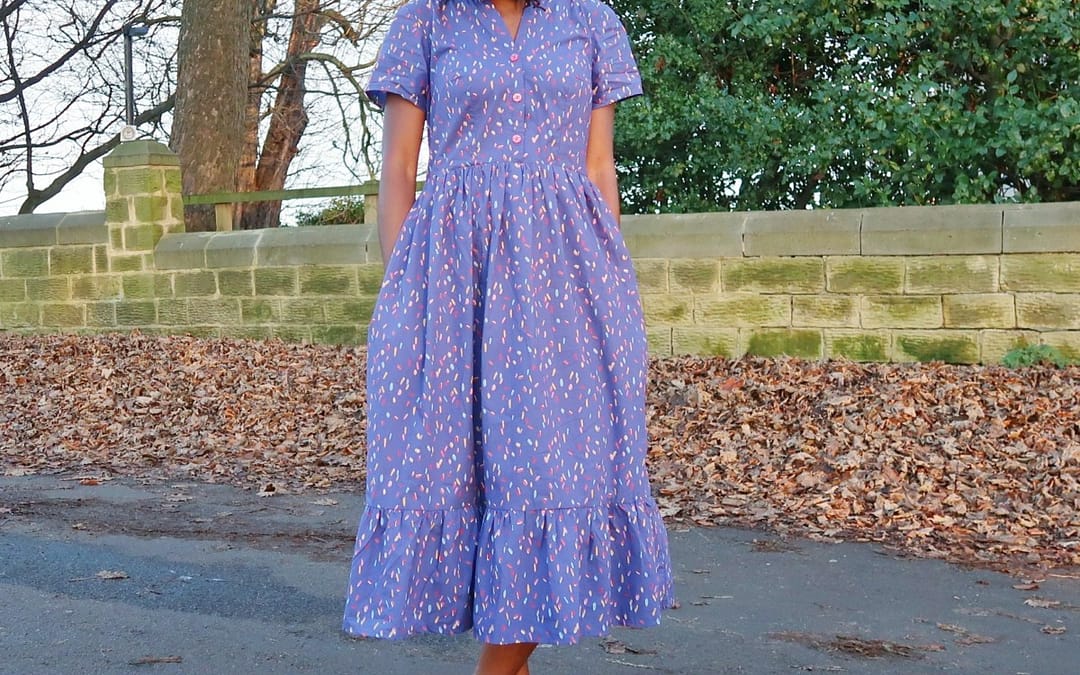 This is the third pattern from Deer and Doe patterns I have fallen in love with. I don't say that lightly because in books when I make a pattern more than once, it only means that I really love it. And the Deer and Doe Myosotis dress was not any different I have sewed it up twice already with some few hacks here and there. I love both dresses I have made so far and I am not yet done with this pattern.
Pattern Description:
The Deer and Doe Myosotis dress pattern is an oversize shirt dress with inseam pockets. It comes in two versions; version A has sleeve ruffles and a tiered skirt and version B has plain sleeves and a gathered skirt.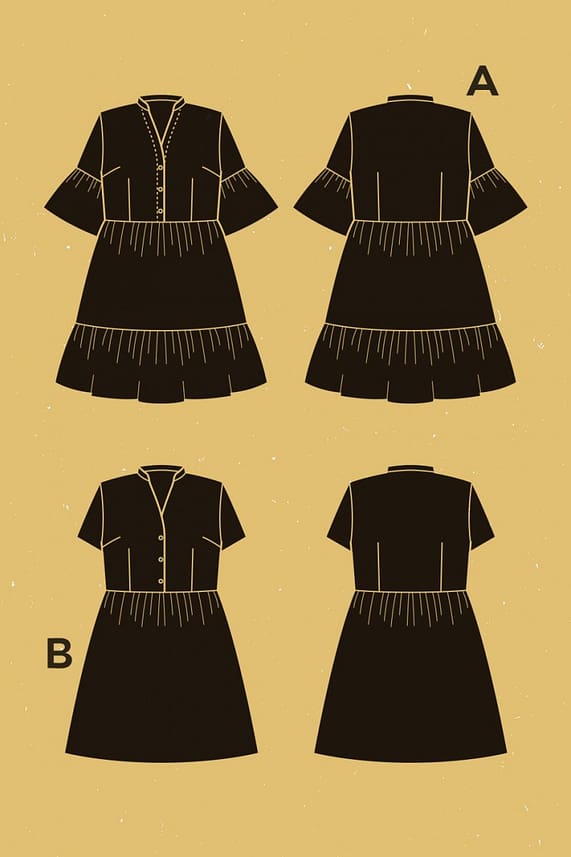 Pattern Sizing:
This pattern comes in 10 sizes ranging from size 34 to 46 for Printed patterns and size 34 to 52 for PDF ones. I sewed up size 36 throughout.
Did it look like the photo/drawing on the pattern envelope once you were done sewing with it?
Yes, it did look like the pattern envelope if I am not considering some alterations I made to the pattern.
Were the instructions easy to follow?
Oh yes, I can't fault the Does and Doe instructions. They are well-written and hold your hand through out the construction process.
What did you particularly like or dislike about the pattern?
The pattern is drafted to be quite short that I added two inches to the Version B dress to get to above my knees.
Fabric Used:
For this version B dress I made it out of Dashwood studio cotton poplin fabric which was given to me by Sew by the Sea Margate (a fabric store in Margate with an online store too).
For the second one, I hacked version A into a midi dress and I used a Lady McElroy cotton lawn fabric which I received from Minerva in exchange for a blog post.
Here is the link to the detailed blog post about the making of this dress I posted on the Minerva site.
Pattern alterations or any design changes you made:
I lengthened both bodice pieces by an inch which end up landing at my natural waistline.
I added ties to both dresses to cinch in the waist because the dress is meant to be loose around the waist.
I lengthened the version B this skirt piece by 2 inches to give it the length i was happy with.
For this version, the hacked midi dress, I used the lengthened Version B skirt to which I added the ruffle pattern piece which comes with the version A
Would you sew it again? Would you recommend it to others?
Of course yes. I would recommend this dress to a confident beginner who is comfortable with sewing buttonholes.
Conclusion:
I love both these dresses and I am also happy that i hacked the pattern to create a midi dress version. I will be revisiting this pattern again sooner than later. Thank you for stopping by.