We may earn money or products from the companies mentioned in this post.
Who does not love a good comfortable shift dress for summer? I always forget that the world summer is relative to wherever you stay. I am in the UK, and to be honest with you for a total of six years I have lived in this lovely country, I have only experienced just one true summer. Being a tropical girl, one warm day amidst a week of rainy and cloudy does not count as summer. Let me stick to talking about the Carnaby dress by Nina Lee Patterns.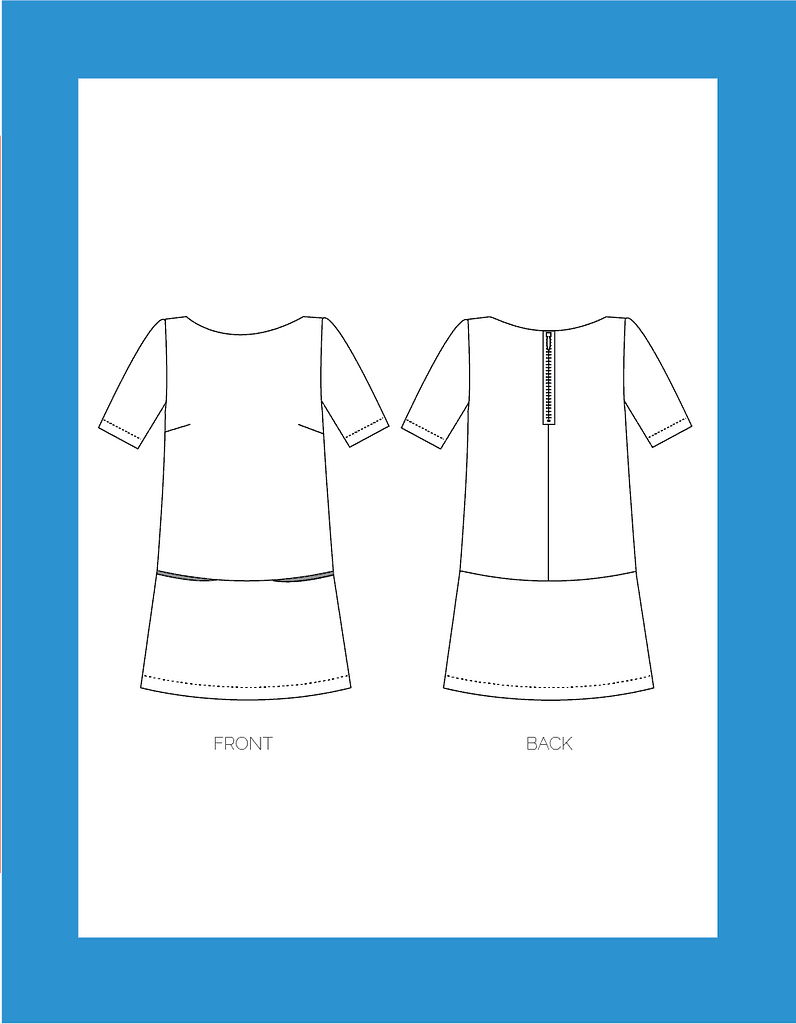 Pattern Description
The Carnaby dress is a shift style dress with separate bodice and skirt piece and of with inseam front pockets. The skirt piece connects to the bodice at around the hipline which makes it really interesting. And the separate bodice and skirt pieces allow for colour blocking. This dress also features an exposed zipper at the back.
The Carnaby dress offers two style options; View A which is a sleeveless dress and View B with short sleeves. Both can be made out of a range of fabrics and can also be worn in the colder months with some layers.
Pattern Sizing:
This pattern runs from sizes 6 up to size 20. And according to the pattern size recommendations, I was a size 6 at the bust and in between sizes 8 and 10 for both waist and hips. I decided to cut up two dresses in size 6 for both the bust and the waist which I blended into a size 8 at the hips. I decided not to cut the waist at size 8 considering it is a shirt dress which has some ease around the waist and the hips.
The pattern fitted pretty well all around apart from the armscye which felt small and the sleeves were a bit tight considering I cut up the recommended size at the bust. I plan to sew up the second one I cut up then omitting the sleeves and hoping it will fit much better.
Fabric Used:
I made this version out of an African wax print (Ankara fabric) I got from Uganda (home) which sewed up beautifully. And I have a second one cut up already in light blue chambray fabric.
Conclusion
I love how my very first Carnaby dress turned out and I plan to make more in the near future. However, I intend to cut up a size 8 all throughout as that might give me the best fit around the sleeves.
And one thing I have also loved with this pattern is the well-written instructions and especially the instructions on sewing the exposed zipper on which are brilliant.
The Carnaby dress is a well-drafted pattern and I am sure it would look nice on various body shape.