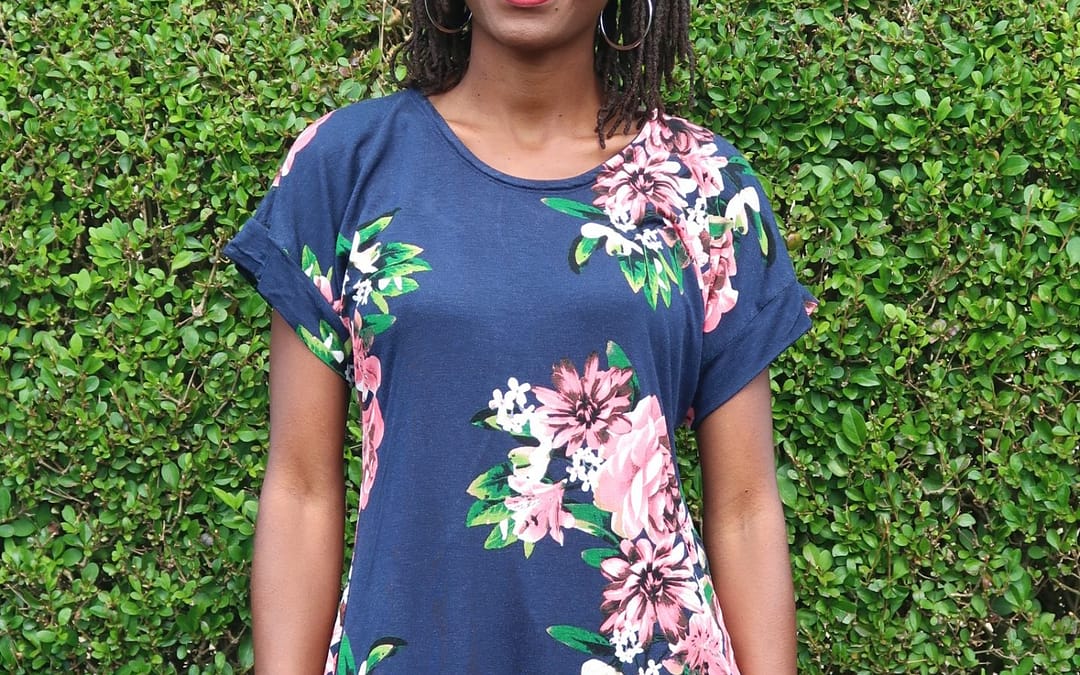 La Bella Donna, the beautiful lady, is a ladies' top and tunic sewing pattern. It is your easiest and quickest pick-me-up pattern when you feel like your sewjo is gone. It is also one you would run to any time of the year given the many variations it offers. I made the La Bella Donna during a pattern testing process. It also comes in the girls' version, Girls La Bella Top & Tunic, making it perfect for mum-and-me matching outfits.
I have been a pattern tester with Love Notions for over two years and recently became an ambassador. This means that any purchases you make using the Love Notions patterns links I share here earns me a small commission which supports this website. This comes at no extra cost to you.
Here are more of my Love Notions sewing pattern reviews.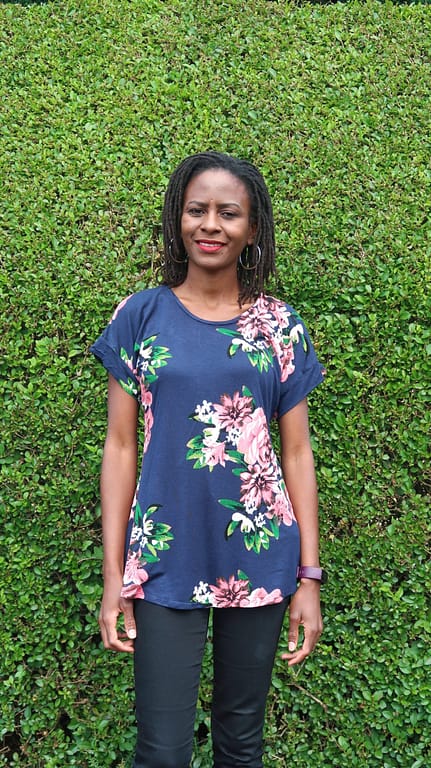 The Pattern
The La Bella Donna sewing pattern is a versatile pattern that can be worn in both cold and warm months. The cowl and hoodie versions can be worn as layering pieces or on their own during the colder months whereas the short-sleeved top version is perfect for summer.
Specifications
Sizes range XS – 5X
Full bust pieces included
Shirt and Tunic length
Neck Options: round neck, cowl neck and hoodie
Sleeve Options: Short, 3/4 and long
Rounded and banded hem options
Pocket option
No-trim pages & print only your size(s).
The Fabric
This pattern is recommended for medium weight knit fabrics with a 4 way stretch. This includes cotton jersey, rayon/ viscose jersey and sweater knits (perfect for colder months).
I made the tunic version using a floral cotton jersey fabric which was rather drapey and behaves like viscose jersey. I bought it from Girl Charlee UK before they closed down in the UK.
Here are my fabric recommendations from myfabricsuk (who stock an amazing range of jersey fabrics).
The Making
La Bella Donna pattern is such a quick make which can be completed in a sitting. It is a beginner-friendly pattern for anyone who wants to have a go at sewing with knit fabrics.
The short-sleeved version I made features dolman sleeves which eliminates setting in sleeves. The short-sleeves are finished with sleeve bands which is easier than hemming the sleeves in my opinion.
I also made the boatneck version for the pattern testing in size XS. I had the option of finishing the neckline by either folding it over Itself or using a binding. I went with the hidden binding option which came together pretty easily.
I made no alterations to this pattern which is anyone's dream. Although my tunic version does not seem long enough, the final pattern was lengthened.
The Finished Garment
what's not to love about La Bella Donna? It is an easy pattern that is sure to become a wardrobe staple. I plan to make the short- sleeve shirt version this summer and cowl tunic one in sweater knit fabric for winter. Of course, I will also be making the girls' version for my missy in matching fabric.
Thank you for stopping by. Xx