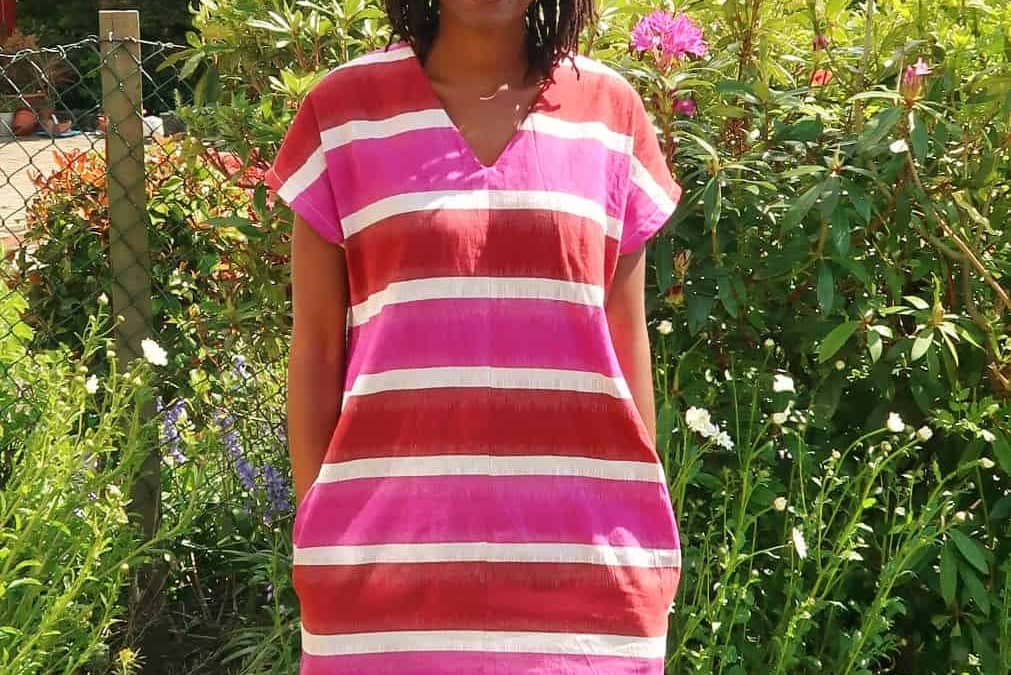 I love a loose-fitted linen dress whenever the weather warms up. Unfortunately, the hot and very warm summers are never promised in the UK. However, I have had the pleasure to enjoy a few warm ones which have felt like I was back in Africa. It is those times that have made me look for a pattern like this cocoon dress.
This Cocoon dress was a free pattern in one of the UK sewing magazines which I missed out on. However, I later managed to get my hands on it and I quickly made my very first dress. I am sure I will be making a few more dresses from this pattern really soon.
Merchant:

Bluprint

Price:

$34.98
Merchant:

Bluprint

Price:

$24.98
Merchant:

Bluprint

Price:

$24.98
Pattern Description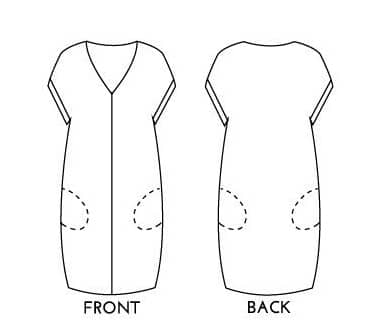 This Cocoon dress is a statement style that is suitable for all body shapes and sizes. It is a versatile style that can be dressed up or down for all occasions. For a more fitted look, it could be paired with a narrow belt.
It does not require any zips, buttons or darts which makes this Cocoon dress a super quick and easy garment. And this makes it a great choice even for complete beginner to dressmaking.
Pattern Sizing It comes in UK sizes 6 - 20
Did it look like the photo/drawing on the pattern envelope once you were done sewing with it? Yes, It did.
Were the instructions easy to follow? Very easy to follow even for a complete beginner.
What did you particularly like or dislike about the pattern? I liked how quickly this dress comes together. And the fact that you do not need any fitting whatsoever if you choose the right bust size.
Fabric Used: Cotton and linen blend with vibrant stripes.
Pattern alterations or any design changes you made: I did not make any alterations to this pattern but I intend to eliminate the seam on the front the next time i make this dress.
Would you sew it again? Would you recommend it to others? Yes and yes. This is a beginner friendly pattern as it comes with no closures and needs no fitting whatsoever.
Conclusion:
I love this dress so much and I am planning on sewing a few more really soon and maybe one in african wax print fabric. I have found my warm summer holiday dress. Thank you for stopping by.