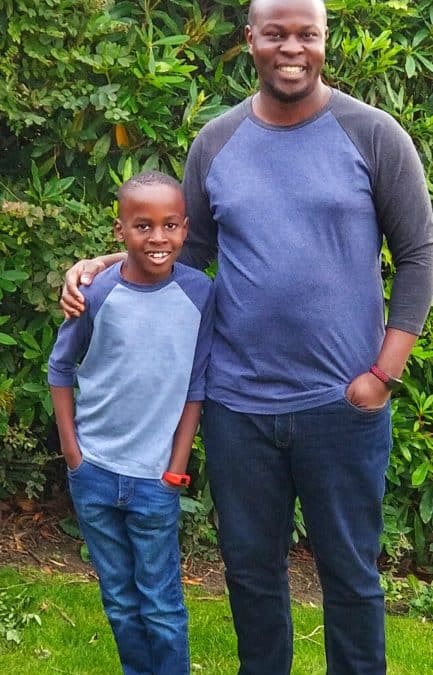 When I think of autumn sewing, I think of practical and function pieces of clothing that I will wear throughout the cold season. These items range from tee shirts, pinafores, skirts, jumpers and other items I can layer up. I may not have sewed up a range of these items this month but I plan to do so in the subsequent months.
Here is a video from my youtube channel It is Josie where I documented what I sewed up in the month.
Itch to stitch Idyllwild top pattern
I made a t-shirt for myself using the Itch to Stich, Idyllwild top and dress pattern which I hacked into a boat neck one. I achieved this by raising the neckline which in turn reduced the curve. I also omitted the neckband and instead folded it over which I finished up with a coverstitch machine.
Jalie 3669 Nico Raglan Tee Pattern
The Jalie 3669 Nico Raglan Tee pattern was used to make four T-shirts for my family. This pattern comes in 27 sizes for both boys and men. However, I made one for my daughter using the curved hem variation. This pattern also has three sleeves variations: short, three quarter and long ones making it perfect for all year round sewing.
Deer and Doe Sirocco Jumpsuit pattern
Lastly, I made the Deer and Doe Sirocco jumpsuit which I have already reviewed on the blog here and also on my youtube channel if you prefer to watch it instead.
October has been a productive month in terms of sewing. And I am hoping to be more productive as we come to the end of the year. I am currently working on a coat this month which is a first for me but quite exciting too. I hope to share with you more of my Autumn sewing at the end of the month. Until next time…