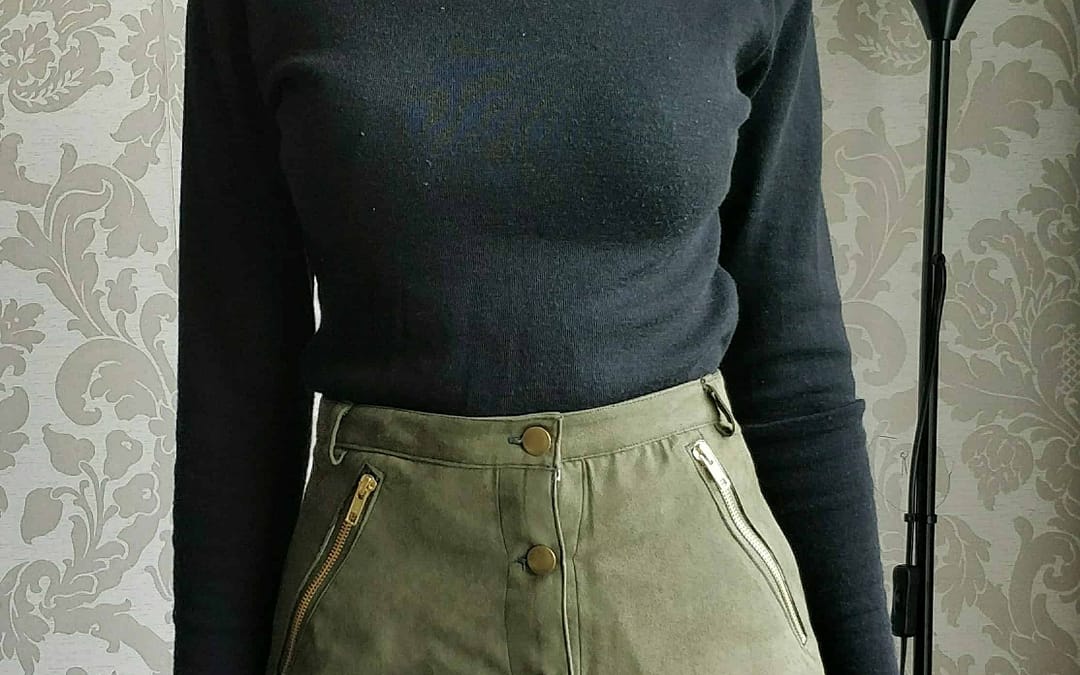 Pattern Description:
I had been eyeing the Rosari skirt Pattern for such a long time until I decided to buy it as I felt it was a missing piece in my wardrobe. Now that I own two of them it is clear that I needed them. They have already had a lot of wear in such a short period I have had them. I bought a pdf copy of the Rosari skirt from Pauline Alice Website as it is more convenient for me to buy and print it off immediately.
This is an A-line button-down skirt which comes in two lengths; a mini and midi. It is quite a versatile skirt which can be worn with almost everything. This pattern also comes with 4 pockets options: A rounded with a coin pocket, B Patch pocket, C Invented pleated pocket with a flap and D Zipped pocket. And this pattern is recommended for medium weight fabrics.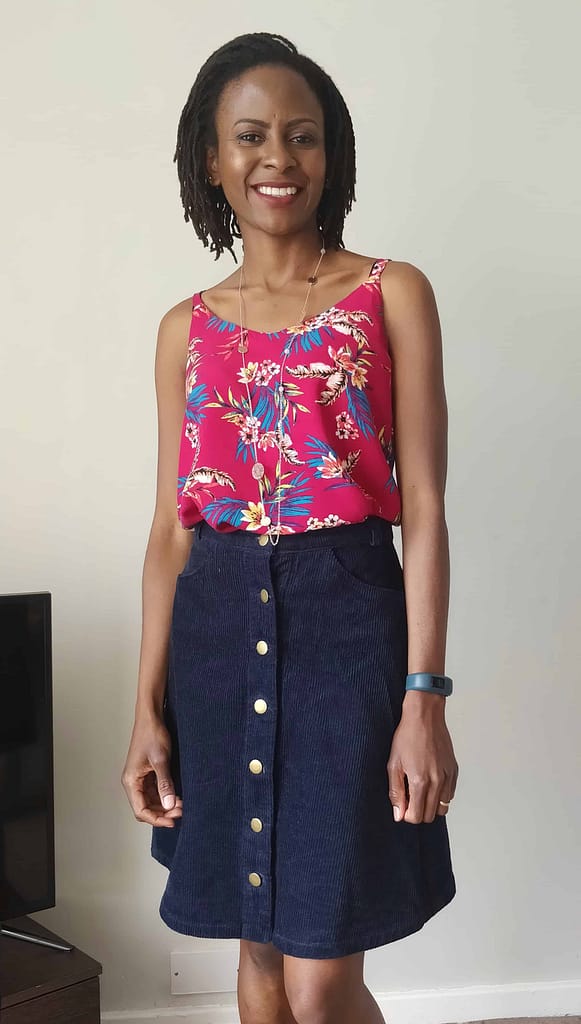 Pattern Sizing:
This is a multi-size pattern which comes in size 34 up to size 48. I made both of them in size 36 and the pattern run true to size. I did not need to blend any sizes to get the right fit but cut up the recommended size as per my body measurements.
Were the instructions easy to follow?
The instructions were well-written and quite easy to follow. The two skirts I made had 2 different pocket options where one had a rounded pocket and the other with a Zipper. The rounded pocket option was the easier one to put together as the Zipped one called for more precision which inserting the Zippers.
Fabric Used:
And I made the Zipper option out of an olive suede fabric which I picked up from the Shuttle (fabric store in Shipley). This fabric sewed up well too however, extra care was needed while ironing it as it was quite sensitive to high heat.
For the rounded pocket option, I used a navy corduroy which I bought from B&M Fabric shop here in Leeds, UK. I sewed up beautifully and it ironed up well too.
Pattern alterations:
The only alteration I made to this pattern was on the length of the skirt. I was neither on the mini nor the midi so I decided to reduce the length of the midi by 4 inches as opposed to adding the required length to the mini version. This is mostly because if I had added the 3inches to the mini I could easily have messed up the hem shaping or changed the shape of the skirt.
Conclusion:
I love my two rosari skirts as I get to wear them with many other items in my wardrobe. And I have not taken them off since I made them. I plan to make many more and I would highly recommend this pattern.