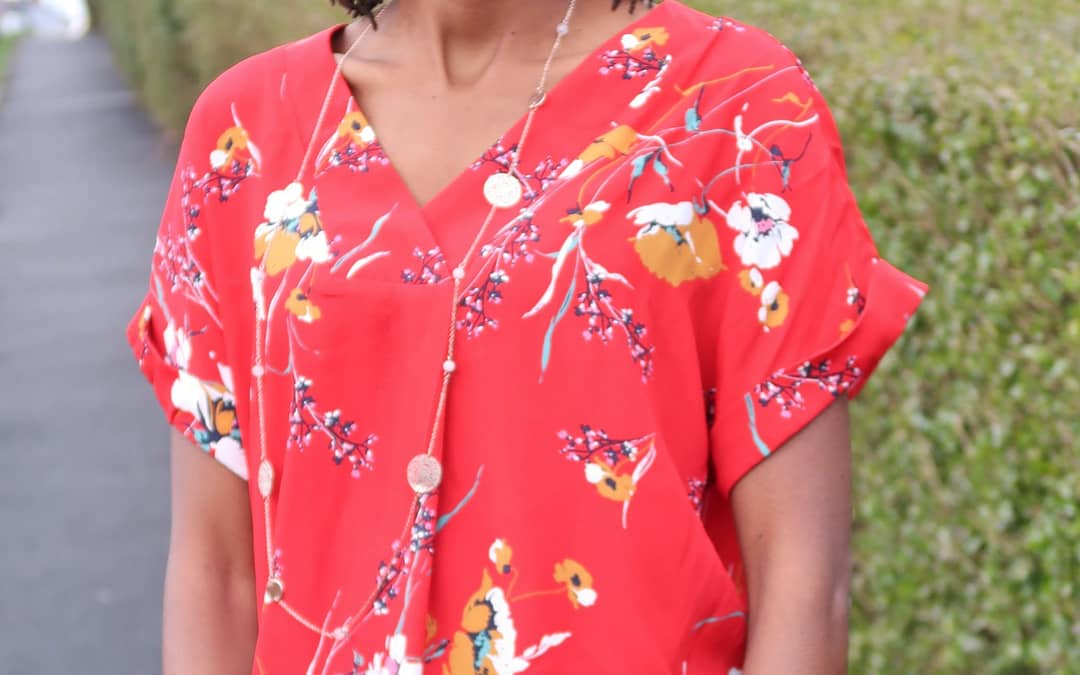 I recently had the pleasure of pattern testing the Love Notions most recently released pattern. And this was the Vivace dolman pattern. All I can say is that I love it and I am sure all who have made it love it too.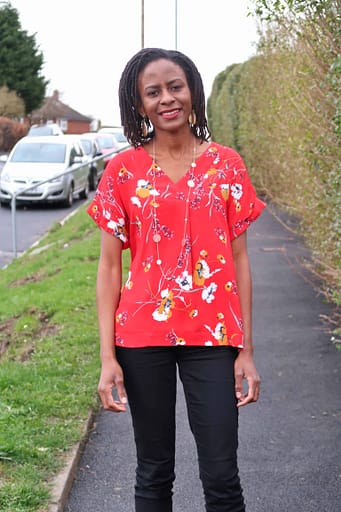 The Vivace pronounced as 'vee-VAH-chay' dolman pattern is a classic style with a unique v-neck feature with off-set pleat. It is designed to be made with both knit and woven fabrics. It is loose-fitting which makes it flattering and easy wearing. And of course, it offers you a few three length options. It can be made as a shirt, a tunic or a knee-length dress. This pattern is a quick and easy sew with only five pattern pieces.
Key Features
Sizing from XS-5X
Knit and woven versions
Full Bust pattern pieces if needed
Dolman style sleeve
Three lengths- shirt, tunic & dress
Trimless pattern format
Fabric
The Vivace dolman pattern is recommended for knits and woven fabrics with a fairy amount of drape. If this is ignored, you could easily end up with a boxy shaped top instead.
Light to medium weight knits with at least 40% 4-way stretch such as Rayon jersey (Viscose jersey), ITY knits and Modal jersey.
Light to medium woven fabrics with a good drape are recommended such as Rayon / Viscose, Crepe, Tencel.
I made the top version in the gorgeous viscose crepe fabric I purchased from my local fabric shop. The top hangs perfectly in this particular fabric because it is drapey.
The Making
This pattern is such an easy make and I would recommend it to a beginner. However, the only challenge a complete beginner would face would be working with less stable fabrics.
The pattern comes with no closures whatsoever which makes it an easy and fast make. And the V-neck and the front pleat feature are both easy to sew thanks to the video link in the instructions.
More Love Notions patterns I have made already.
Finished Garment
All I can say is that I love this pattern and not to mention the options it offers. I hope to make the dress version in a drapey medium weight woven fabric soon. And a few knit tops are in the plan too. I hope to come back to you with more Vivaces soon. Keep well :).