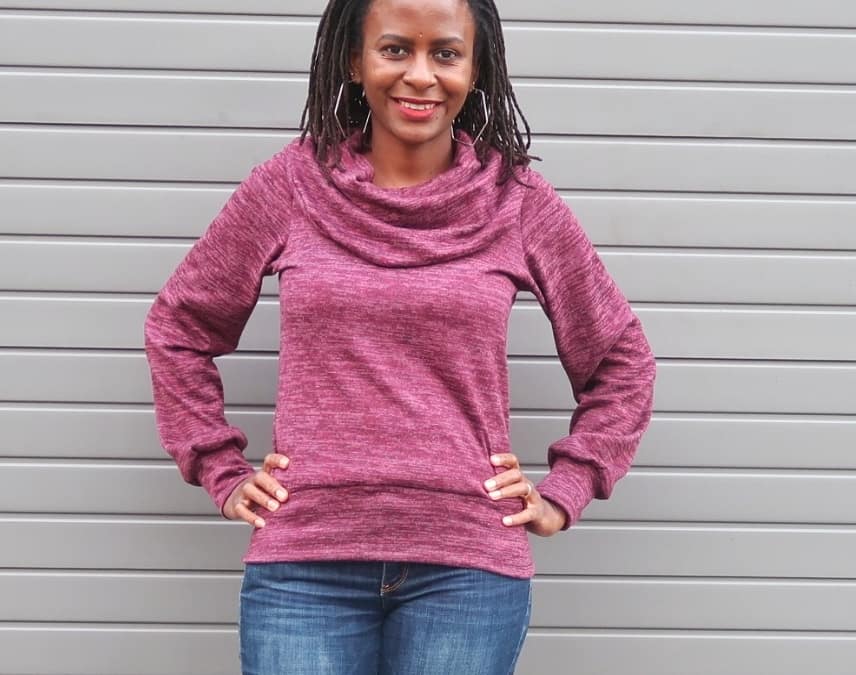 The sweater season is upon us over here in the northern hemisphere and I am proud to bring to you the Arlington sweater by Love Notions. This is the newest pattern by Love Notions and there is no doubt that a lot of planning has been put into it. This pattern is a great transitional piece for your cold-weather wardrobe. It is a very versatile pattern offering so many options to make which is always a bonus with most of the Love Notions patterns,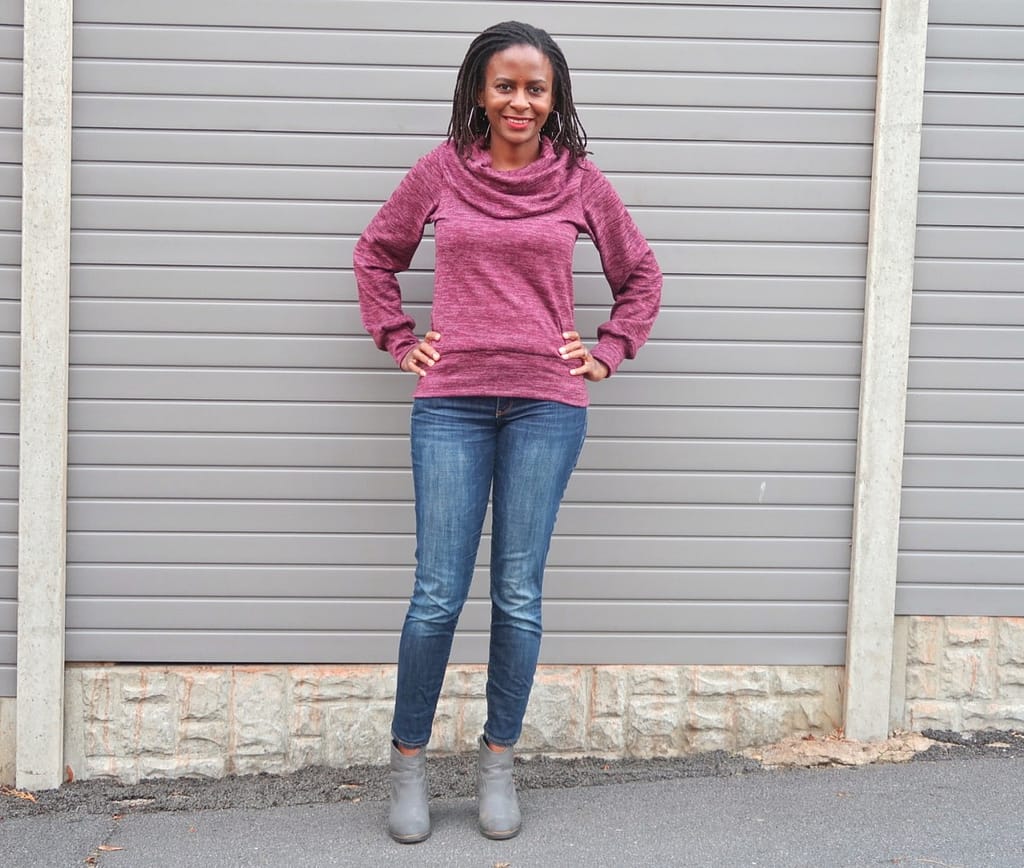 This pattern is on a release sale at 30% off from today (28th September until 4th October 2021).
I am both a pattern tester and an ambassador with Love Notions patterns. This means that any purchases you make using the Love Notions patterns links I share on here earn me a small commission which goes to support this website. However, this comes at no extra cost to you and you are under no obligation to use them.
Love Notions Arlington Sweater Pattern Features:
It comes in 3 lengths: banded shirt, hip length shirt and above knee dress.
It features 3 necklines: turtleneck, mock-neck and cowl
There are 5 sleeve options: short & long puff sleeves, long sleeve, bishop and elbow length sleeves.
Pattern Sizing:
The Arlington pattern comes in 9 sizes ranging from size XS to 5X. All these sizes come with full bust pieces. I made both my versions in size XS which is true to size.
Were the instructions easy to follow?
Yes, the instructions were easy to follow. I must add that this pattern is very easy to sew and I would recommend it for a confident beginner.
What did you particularly like or dislike about the pattern?
The one thing I really love about this pattern is its versatility. This pattern has many options to choose from.
Fabric Used:
This pattern is meant for light to medium-weight knit fabrics with at least 25% stretch. The recommended fabrics include Sweater knit, French terry, Interlock, and other jersey blends. A more stable knit is recommended for the mock neck view whereas a drapey one would be perfect for the cowl neck one.
For version one, I used a medium-weight Sweater knit for my cowl neck version and I also opted for the bishop sleeves. These two features came out better in this sweater knit because it has some drape.
I used a medium-weight rib-knit fabric for the mock neck for my second version. This fabric is stable enough to hold up the shape of the mock neck. I bought this fabric from Minerva purposely for this top.
Pattern alterations or any design changes you made:
I shortened the shirt length version by 1 inch which is a common alteration I make. I have a shorter torso compared to the rest of my body and I often do it to most of the Love Notions patterns I have sewed up with.
Would you sew it again? Would you recommend it to others?
Of course, I need to make the dress version soon now that sweater weather is finally here. Who am I kidding? I live in the Uk where it is sweater season all year round. 🙂
I would recommend this pattern to anyone who needs a sweater or Jumper (as it is called in the UK). And a confident beginner would not struggle with putting this together.
Conclusion:
I love the Arlington sweater because it is a cold-weather staple. I do not really need to say more about it because it offers a view for everyone out there. You will be seeing more of these sweaters really soon. Thank you for stopping by.
Pin this.