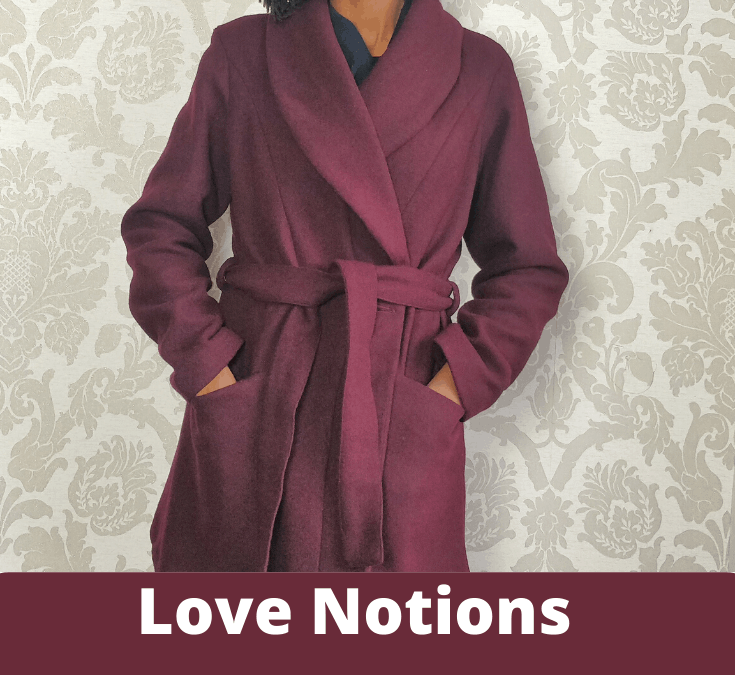 I made my very first coat and It is such an exciting experience. I feel like I have moved a step up on the sewing ladder. If there is such a thing as a sewing ladder. The coat pattern in question is the Love Notions Octave coat Sewing Pattern. I made this coat during a pattern testing process which was quite daunting. And who makes their very first coat during a pattern testing process?
I am both a pattern tester and an ambassador with Love Notions patterns. This means that any purchases you make using the Love Notions patterns links I share on here earns me a small commission which goes to support this website. However, this comes at no extra cost to you and you are under no obligation to use them.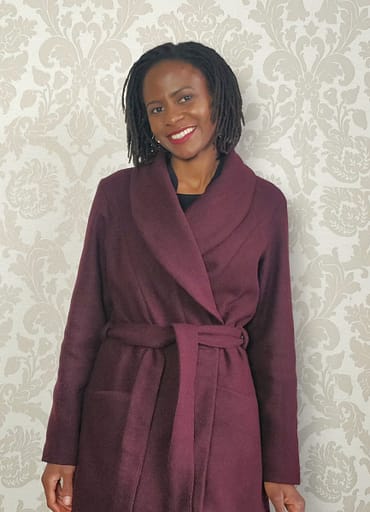 The Pattern
The Octave coat comes in two versions; the shawl collar or dramatic hood. It features integrated pockets, princess seams and can be made either fully lined or unlined. It can also be made with either a belt or a single statement button for a closure. And it hits the body at the high thigh. This coat pattern runs from sizes XS to 5X and all sizes come with full bust pieces.
Here are more of my Love Notions patterns reviews
If you would rather watch the review video, here you go.
The Fabric
The Octave Coat can be dressed up or down depending on the fabric you choose. This coat fabric recommendations range from wool, fleece, flannel to mid and heavyweight stable knit.
I sewed up the shawl collar version in size XS. And in a wool blend fabric (50% Wool and 50% Polyester) which I bought about 2 years ago from myfabrics.co.uk. The fabric sewed up really well and I am glad I held onto it for the perfect coat.
Fabrics I recommend for the Octave coat.
The Making
To my surprise, the octave coat was not difficult to sew as I had envisioned it to be. Sewing the princess seams and the integrated pockets were the only step in the making of this coat which would be a challenge. However, the pattern tutorial comes with an accompanying video which makes this step easier.
I sewed up the shawl collar option and I went with both the belt and the button options for closure. And I decided to line my coat which is one of the trickiest part of coat making. It all came together pretty well given the clear instructions of this pattern.
The finished project
I am very pleased with my very first coat and I am happy that I got the opportunity to pattern test the Octave coat. I would recommend this pattern to a confident beginner (someone who has sewed a few clothes already). This is the best beginner coat pattern for anyone to ease into coat making.