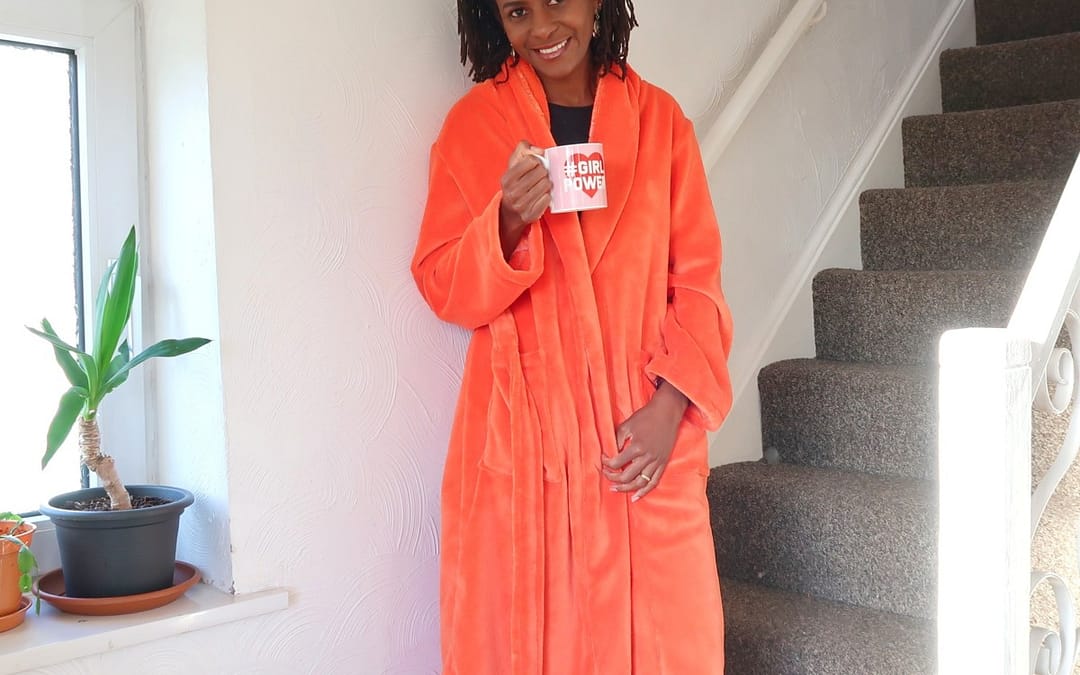 Everyone needs a robe in their wardrobes. I thought I should put it out there before I tell you all about the newly released sewing patterns by Love Notions. Love Notions has just released the Compose robe for ladies and /he Compose kids robe. Both these patterns are on release sale until 07/12/2020. The Compose robe can be sewed up for Christmas presents for both kids and the ladies in your lives. How timely is this pattern release!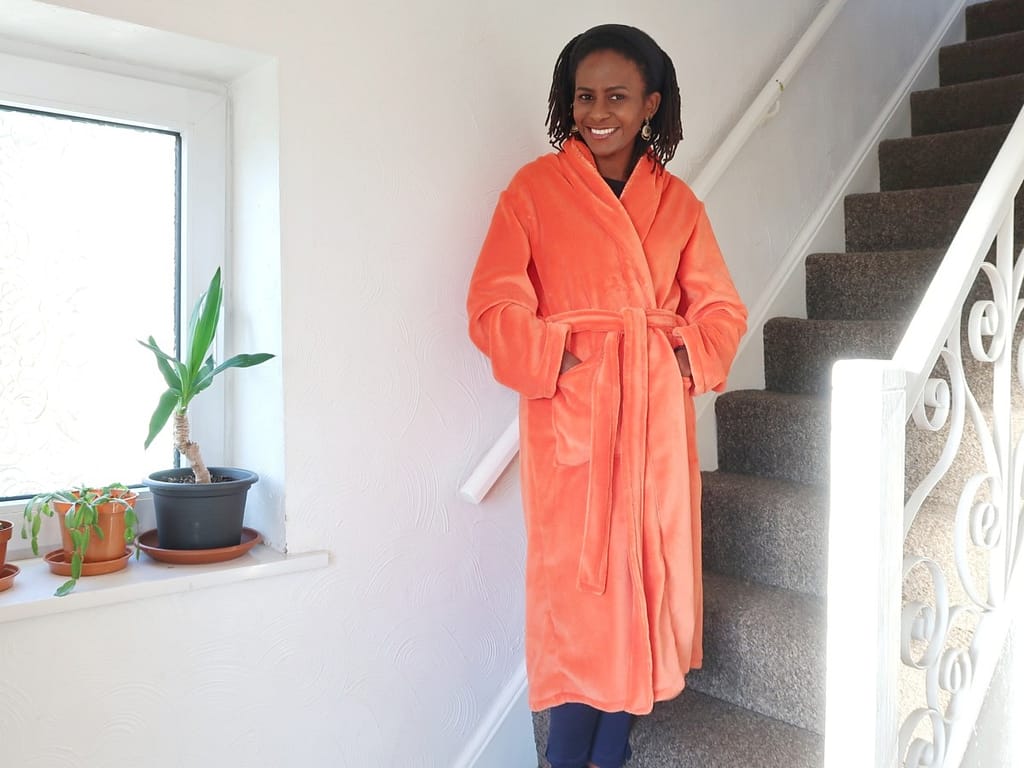 I am both a pattern tester and an ambassador with Love Notions patterns. This means that any purchases you make using the Love Notions patterns links I share on here earns me a small commission which goes to support this website. However, this comes at no extra cost to you and you are under no obligation to use them.
Pattern Description
The compose pattern is drafted for both children and Ladies. Unfortunately, there is none for the men but I am so sure you can hack the pattern to sew up for them too.
Features
Two lengths; knee and calf
Hood and band options
Optional patch pockets
Meant for both knit and woven fabrics.
Bonus compose hair wrap pdf pattern included
Pattern Sizing
Compose Kids robe comes in size 2T-16.
Compose robe (Ladies) and all sizes come with full bust pieces.
Were the instructions easy to follow?
The instructions are well-written and so easy to follow by a confident beginner.
What did you particularly like or dislike about the pattern?
This pattern is recommended for both knit and woven fabrics ranging from light to heavyweight such as French Terry, Fleece, Waffle knit, Ponte, Double knits.
Fabrics Used
I made two Compose robes: a summery one in Viscose twill and a wintry version in cuddle fleece fabric.
Viscose Twill Fabric
I made a lightweight robe in a Camouflage Viscose twill fabric also known as rayon twill. I went with the collar version in this fabric however I skipped the pockets. This is mostly because the fabric easily slips and slides when working with it.
Bonus: the lightweight version can also double as a beach cover-up even better when made in a knee-length.
Cuddle Fleece fabric
My second version is the wintry version made out of an orange Cuddle Fleece fabric from Pounds Fabric, UK. This fabric is also known as Minky fabric. It was quite affordable considering I needed 3 metres for the project.
This version was made with the hood and the pockets. I am so happy with the final outcome, however, this fabric is not the easiest to sew up by any standards. This is because the pile on the fabric affects the way it feeds through the sewing machine.
Someone said to me that her sewing room looked like she had murdered a muppet from there after sewing up with Cuddle fleece fabric. Hahaha…
Tips on sewing with cuddle fleece fabric
These are my tried and tested tips which made the sewing process a bliss.
I used a walking foot which enables even feeding of both the top and the bottom fabrics.
Stretch / ball point needle size 90/14 is recommended and probably a brand new one.
Stitch length of 3.5 and above works best.
Lower presser foot tension of about 2.5 – 3 was perfect for me.
I also used long pins because they helped the hold the fabric together without shifting.
Pattern alterations or any design changes you made:
There were no considerable changes made to the pattern apart from raising the belt loops because I have a short torso.
Would you sew it again? Would you recommend it to others?
I have both my children asking for new robes already. I know I will be sewing up some for the kids. I recommend this pattern to anyone who can use a sewing machine.
Conclusion
I love the two robes I have made and this is a pattern that every sewist needs These robes would also make the perfect Christmas presents.
Thank you for stopping by. xx