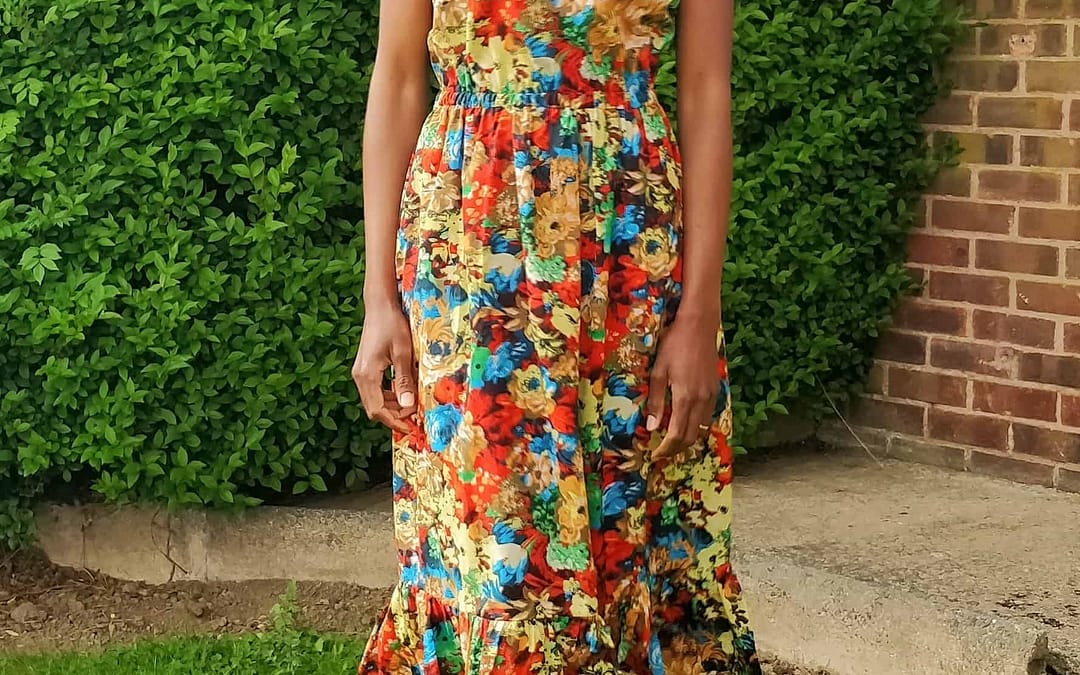 I recently joined the team of Minerva Crafts Makers, which is an exciting experience. Just in case you do not have an idea what I am talking about… (i have got you :D). Minerva Crafts is a big online fabric store here in the UK. And it collaborates with a number of sewists by giving them fabric in exchange for a blog post reviewing that fabric.
When I received my very first fabric from them, I got pretty excited and got my thinking hat on. I was inspired by the midi dresses with flounces or ruffles that are everywhere on the high street.
I decided to hack the True Bias Ogden Cami pattern to recreate a similar style using the Stretch Crepe Fabric that I received from Minerva Crafts. I never thought I would love a midi dress as I tend to opt for either a knee-length or a maxi-dress. However, I was pleasantly surprised to love the dress.
If you are interested to know how I went about hacking the Ogden Cami Pattern into a midi summer dress, here is the link that will take you to the post on the Minerva crafts blog. Enjoy!