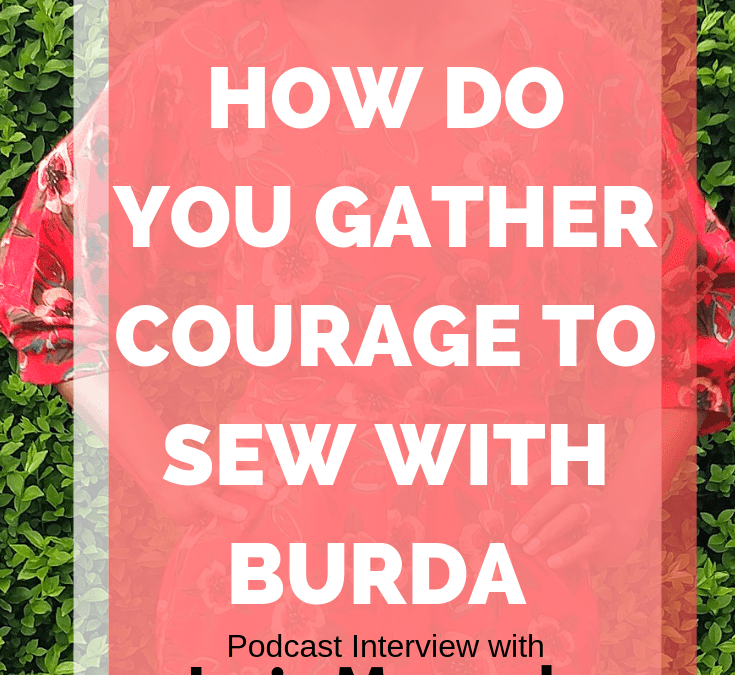 I had the honour of being a guest on The Saturday Night Stitch Podcast where it discussed my experience with sewing a Burda style pattern for the very first time. Hila from Saturday Night Stitch has inspired me to venture into Burda Style patterns with how easy she makes sewing with them seem like. If you have followed Saturday Night Sitch on both her blog and Youtube, you know of her love for Burda style patterns and her amazing pieces of clothing she continues to make from them.
For my very first project, I decided to go with a simple pattern that did not require any closures as I was not sure if the instructions would have helped a lot. I sewed up the lovely blouse #103 from 03/2019 issue in a lovely cotton fabric gifted to me by Fabrics for all.
Fabrics for all is a small fabric store in Leeds, with an online presence, which stocks many beautiful fabrics. I am honoured to be a part of their blogger team which means I am given some fabric in return for a review in the form of a blog post. A review of this pattern can be found on the Fabrics for all website.
Listen in for the detailed interview on my experience and probably it might get inspired to give Burda Style patterns ago. You honestly have more to gain with Burda Style patterns considering the value of the patterns you get at the price of the magazine.