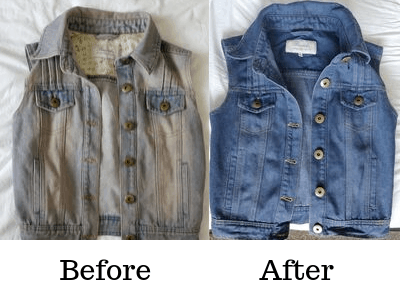 If you are anything like me, I bet you have those items in your wardrobe that you are still holding onto but do not look as good anymore because they have faded. Don't despair for help is on its way. If you know me at all, you probably know I am quite a slim woman and I have often struggled to find perfectly fitting clothes on the high street here in the UK. I have often had to alter a number of items I have bought or found better fitting ones from the not so cheap stores. And it is for this very reason that I embarked on a journey of a me-made wardrobe.
Although I have been fortunate enough to have the resources to make most of the clothes in my current wardrobe, there are some items that I still buy from the high street. This is because some garments either require some techniques to make which I have not yet acquired or it is simply cheaper to buy than make them. In my case, these are often pieces of denim ranging from jackets to jeans.
In this post, I would like to share with you how I dyed my sleeveless denim jacket. This is a ready to wear(RTW) jacket I bought about 8 years ago before I ever sewed any I wore. I had gone ahead and altered it for a perfect fit, however, it faded and did not look nice anymore. It was in need of some TLC to bring it back to life after four years of no wear.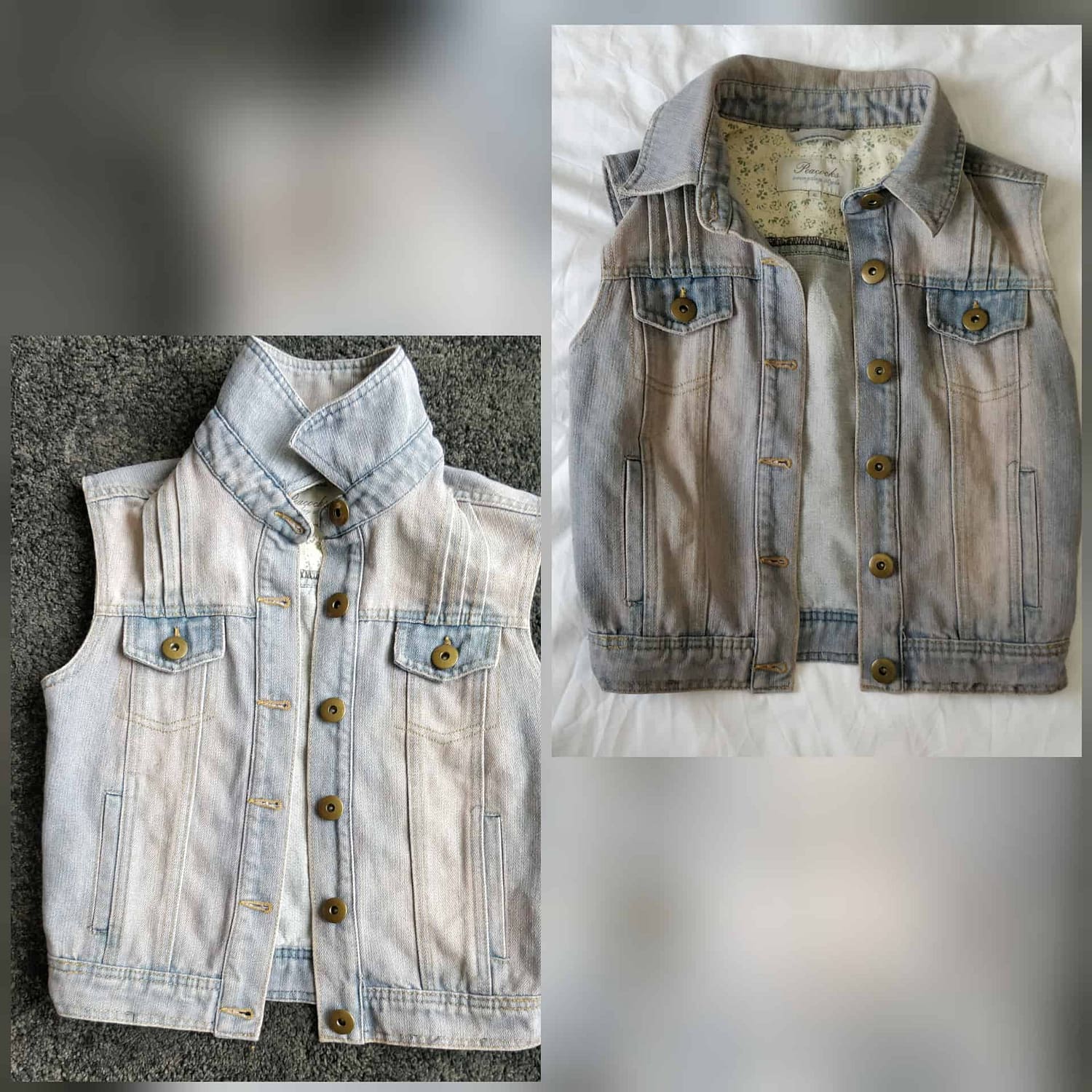 Items required for dyeing a cloth
1 pack Ritz dye (denim blue) The amount to use depends on the weight and how dark you would love your item to be.
1 cup of Salt
Bucket or sink
Hot water
Mixing rod ( as the water is very hot)
The clothing item to dye (of course)
Steps
Fill your bucket or sink with boiling water, enough to cover the item when submerged.
Mix the dye in the water. I prefer to mix it in a small container first before pouring it in the large bucket.
Add the cup of salt and mix it thoroughly in the dye solution.
Submerge the clothing item into the dye solution for at least 20 mins or longer (depending on the shade you are going for). It is recommended that you keep moving the cloth while it is in the dye solution for even dyeing.
When happy with the colour attained, remove the item from the dye solution and rinse it under running water until the water runs clear.
Place the item in a washing machine on a gentle cycle with a small amount of detergent.
Remove from the machine and hang to dry. You should avoid hanging it in direct sunlight to avoid colour loss.
Conclusion
I love how my jacket turned out and it has since had loads of wear during the summer. I have done the same to my black jeans in the past and the results have been spectacular. You should have a go at dyeing your faded clothes and enjoy your new garment. Thank you for stopping by!