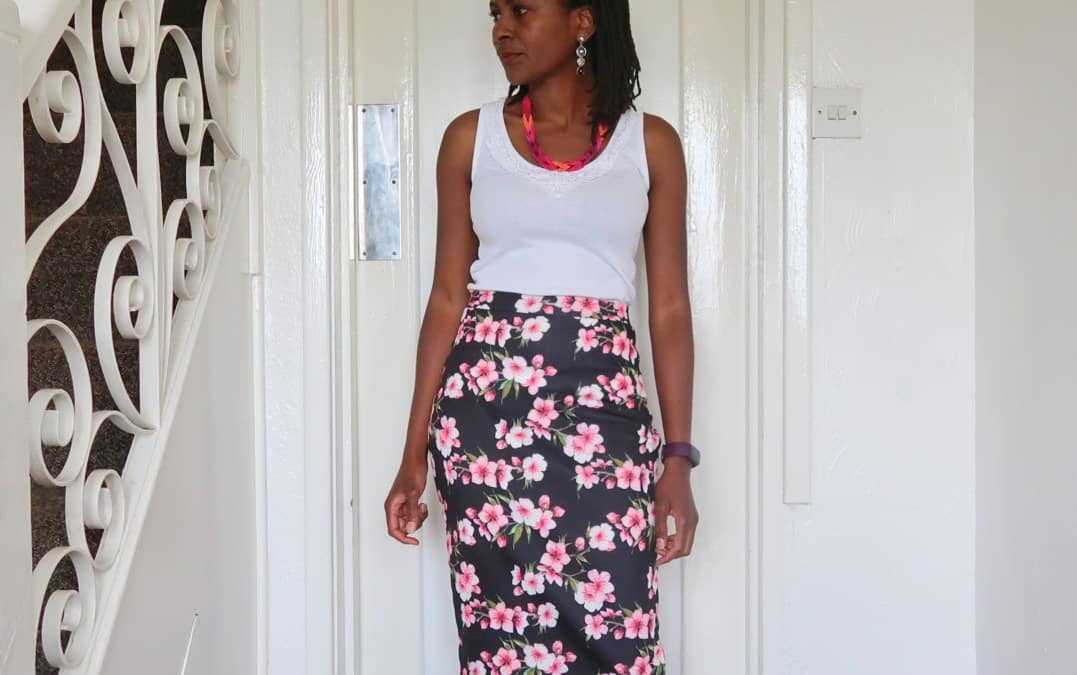 The Love Notions Sybil Illusion Skirt is the only skirt sewing pattern you will ever need. It is your go-to beginner-friendly skirt pattern meant for knit fabrics. This pattern comes with 7 variations catering to different styles and needs. It can either be dressed up or dressed down all depending on the fabrics you choose to use. I have made two already and I see more to come.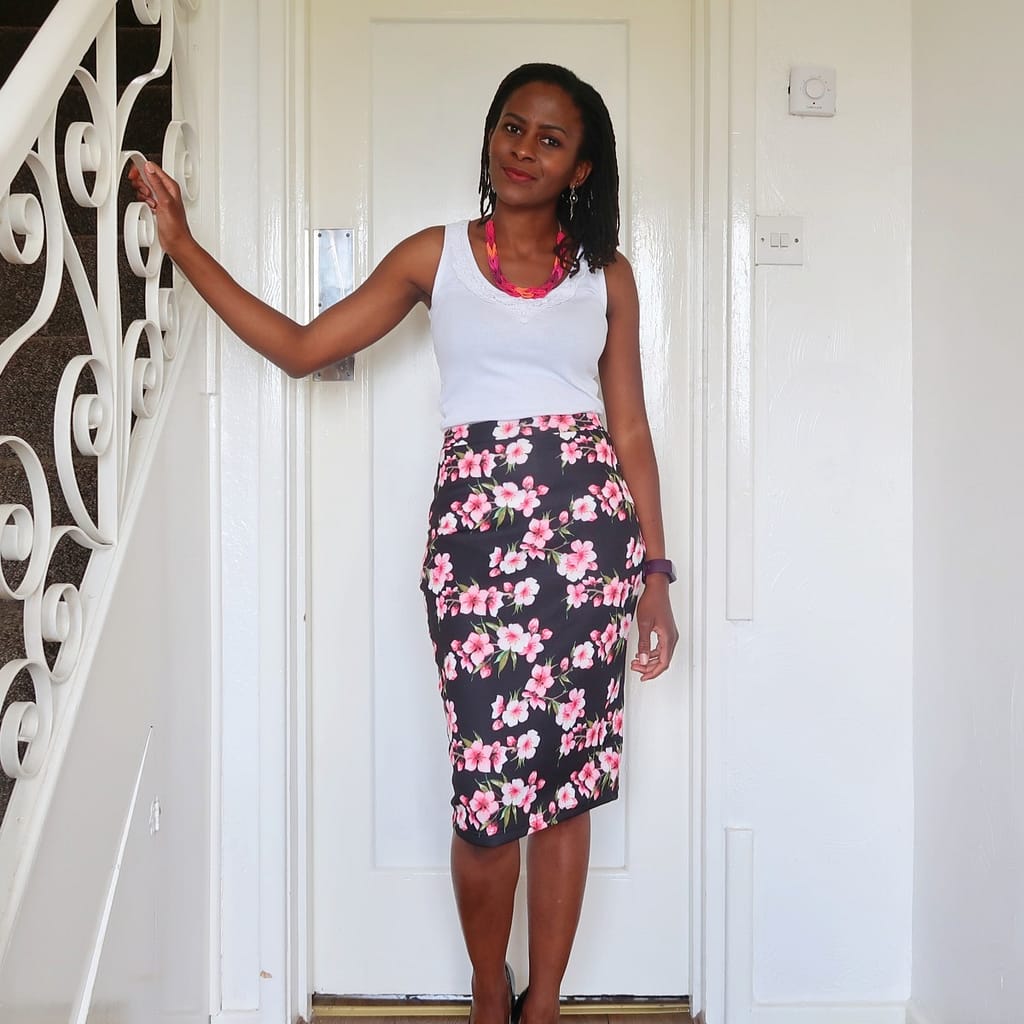 The Sybil Illusion skirt pattern is on a re-release sale at $5 today only (Friday 9th July 2021) and It will be at 30% off throughout the weekend. I am both a pattern tester and an ambassador with Love Notions patterns. This means that any purchases you make using the Love Notions patterns links I share on here earn me a small commission which goes to support this website. However, this comes at no extra cost to you and you are under no obligation to use them.
Here are more of my Love Notions sewing pattern reviews
I have shared a tutorial on how to sew and fit the pencil skirt variation of the Sybil skirt collection on my youtube channel. if you require some hand-holding while you sew your version, here is the video for you to follow along.
Pattern Description:
The Sybil Illusion Skirt Collection is drafted for knit fabrics and with 7 variations: pencil, a-line, swing, drop yoke with swing, gored, asymmetrical wrap, and pleated. And all versions in this collection, with the exception of the drop yoke, come with both knee and midi length options and inseam pockets. All skirt waistbands can include the optional hidden control panel or a yoga-style waistband with no closures needed.
Pattern Features
Meant for knit fabrics
7 styles: pencil, a-line, swing, drop yoke with swing, gored, asymmetrical wrap and pleated
2 lengths: knee and midi
Optional inseam pockets
Optional hidden control panel
Yoga style waistband
Pattern Sizing:
This pattern has just had an update in sizing and it now comes in sizes XS up to 5XL. I made my two skirts in both sizes XS and S. I made the pencil skirt in size XS at the waist that I blended into size S at the hips. And I went for size XS for the swing skirt throughout because it was not fitted at the hips requiring me to blend into a bigger size.
Were the instructions easy to follow?
The instructions were very easy to follow and that is why I would also recommend this pattern to a complete beginner.
What did you particularly like or dislike about the pattern?
I like that this Sybil skirt pattern sews up pretty fast with no closures and elastic but only requiring a yoga waistband. Most features can be assembled with just 3 pieces if you choose to omit the pockets.
Fabric Used:
The Sybil skirt pattern is recommended for knit fabrics ranging from light to heavy-weight fabrics depending on the variation you choose. Some variations require drapey and light-weight fabrics such as rayon /viscose jersey, cotton jersey, cotton interlock, or ITY whereas some might require more stable and heavier fabrics such as Scuba, Ponte, and French Terry.
I used two variations of Scuba fabric for my two skirts. I used a more stable Scuba for the pencil skirt and a Crepe Scuba with some drape for the swing skirt.
Pattern alterations or any design changes you made:
I needed to take in the Pencil skirt at the sides and I would advise that you fit on the skirt first before attaching the waistband. I share the fitting process in the video linked in this post above.
The knee-length swing skirt came off a bit short for me because I have long legs. I omitted to turn the hem up by an inch and instead used a narrow rolled hem to finish off the hem of the skirt.
Conclusion:
I love the two Sybil skirts I have made so far and they are sure to get loads of wear. I do not have an idea why it has taken me this long to sew up this pattern having owned it for a few years. I would recommend this pattern to anyone who wants to have a go at sewing a skirt, which includes a complete beginner because it comes together so fast and easily. Will you be picking up the Sybil Illusion Skirt during the sale?
Thank you for stopping by. x