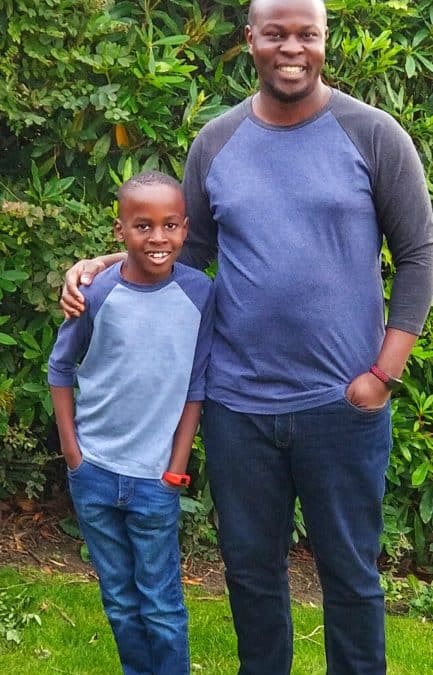 Have you ever needed the ultimate T-shirt pattern? The Jalie 3669 Nico Raglan Tee is your go-to t-shirt pattern. You could easily use it to sew up T-shirts for everyone in your life. I know it is designed by men and boys but I also used it for my daughter. This pattern features a curved hem which gives a feminine touch to a girl or woman's shirt.
The Pattern
The Jalie 3669 Nico Raglan Tee pattern is a fitted raglan T-shirt sewing pattern for men and boys. It features three sleeve lengths: short, three-quarters and long and it is an everyday classic T-shirt. And this pattern comes in 27 sizes running from size 92 /F (age 2) to adult size FF/52. It also has two hem options: the straight hem and the curved one.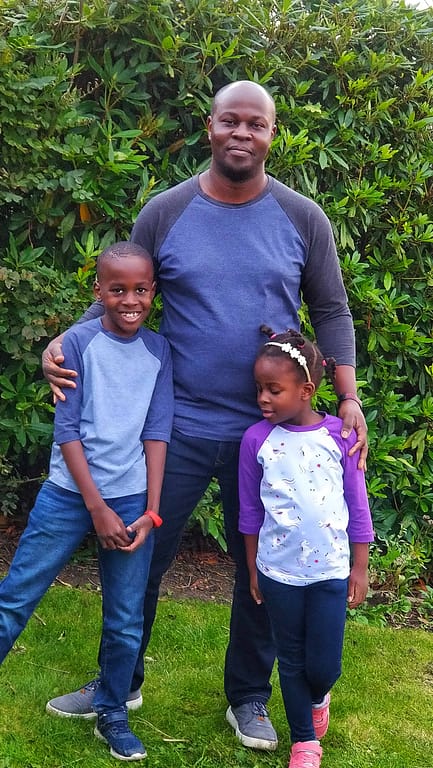 The Fabric
This pattern is recommended for knit fabric with 40% stretch. And for all my four projects, I used cotton spandex fabric with varying thickness. The printed fabric was slightly thicker than the plain ones but they all sewed up really well.
Here are my fabric recommendations for the Jalie Nico Pattern
The Making
These t-shirts sewed up really fast since no setting-in of sleeves was required. I mostly used my overlocking machine to sew them up and my coverstitch machine for the hems.
Below are classes I would recommend for anyone who would like to learn sewing with knit fabrics.
I made size DD/XL for my husband as per his measurements. However, I later took out a total of two inches in the side seams because he preferred a more fitted look. And I also added two inches to the length of his shirt.
The two shirts I sewed up for my son fitted really well because I went a size down. This is mostly because he is quite a slim boy.
My daughter's T-shirt was true to size (size J) and I used the curved hem for a feminine look. And both my husband's and son's shirts a flat hem was used.
The finished project
I love the final outcome of all the Tshirts and I know I will be using the pattern a lot more. I recommend this pattern for anyone who wants just a single Tshirt pattern for the entire family. It comes together really fast and very easy to sew up too.