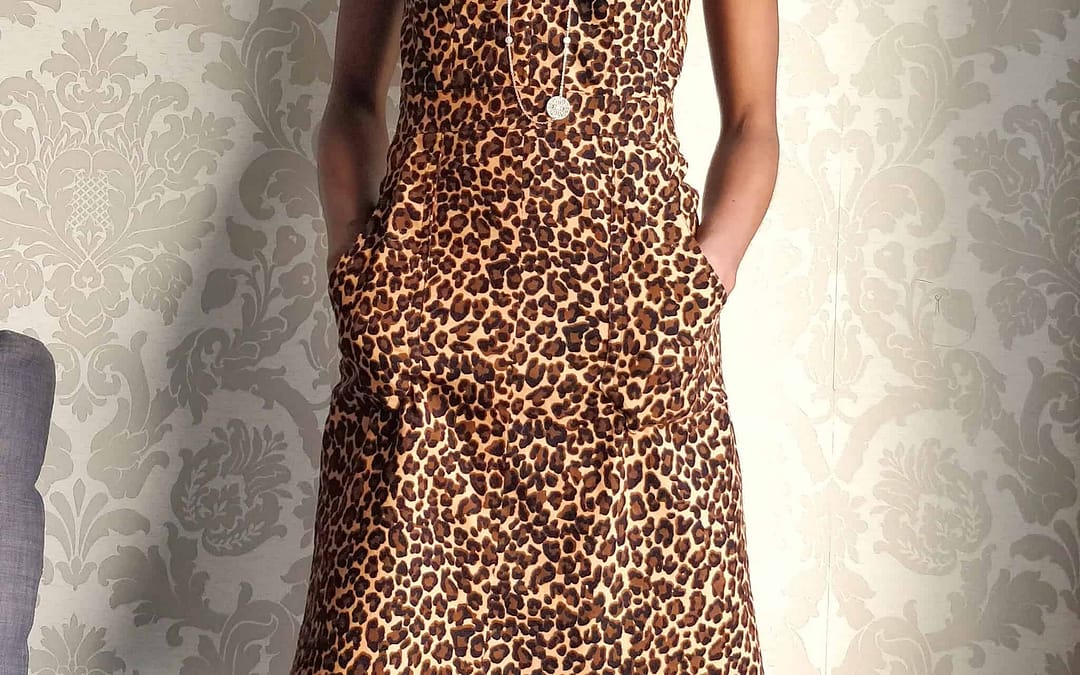 If you know a bit about me, you would not be surprised that I love pinafores. They are a versatile piece of clothing which can easily be worn all year round. I tend to wear them on their own during the warmer months and layered up in colder ones.
I received this amazing leopard print needlecord fabric from Minerva Crafts in exchange for a blog post reviewing the fabric. It was such a beautiful fabric that required an equally beautiful piece made out of it. That's why I went for Nina Lee Camden Pinafore and Skirt pattern.
If you would like to read about this leopard print pinafore, here is the link that will take you to the post on the Minerva Crafts blog. I hope you enjoy it.
But if for any reason you would prefer watching my review video instead, you may find it below.