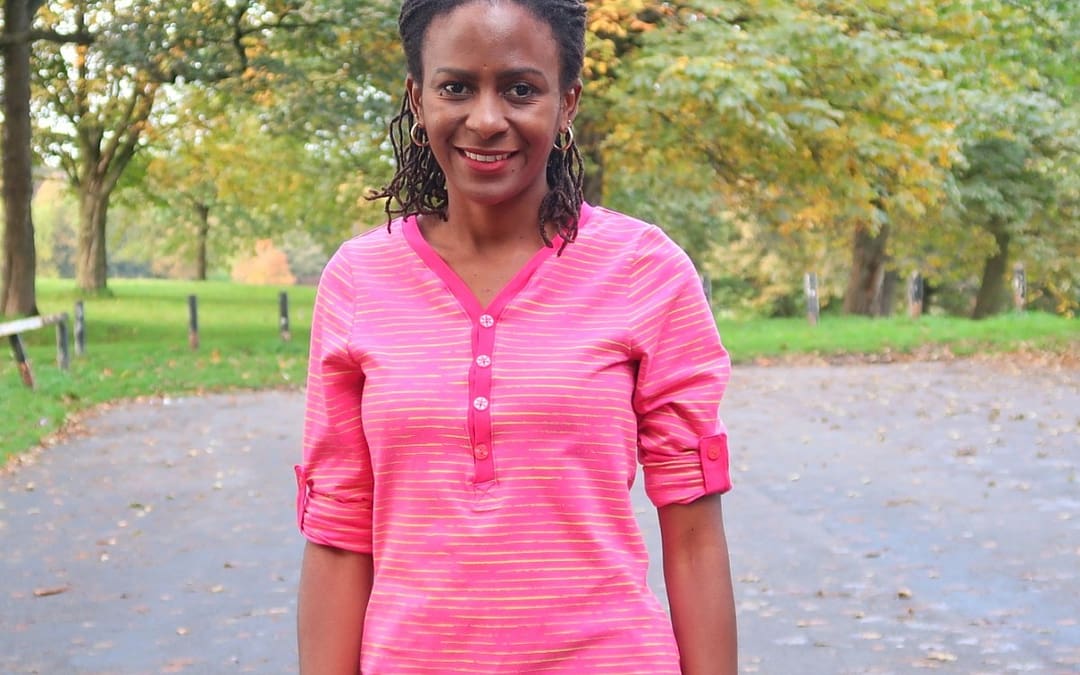 Here is a brand new Henley pattern with no buttonholes. Yes, you heard right. Love Notions has just launched the Breckinridge Henley sewing pattern which is sure to be a favourite of many. I am honestly not a fan of buttonholes but I can't always avoid them. However, my sewing machine and I hate sewing buttonholes on knit fabrics. I have already made two tops from the Breckinridge Henley pattern and I don't think they will be my last. My final version is in pink in honour of Pink October for Breast Cancer Awareness.
Here is a pattern review video if you would rather watch instead of read.
I am both a pattern tester and an ambassador with Love Notions patterns. This means that any purchases you make using the Love Notions patterns links I share on here earns me a small commission which goes to support this website. However, this comes at no extra cost to you and you are under no obligation to use them.
The Pattern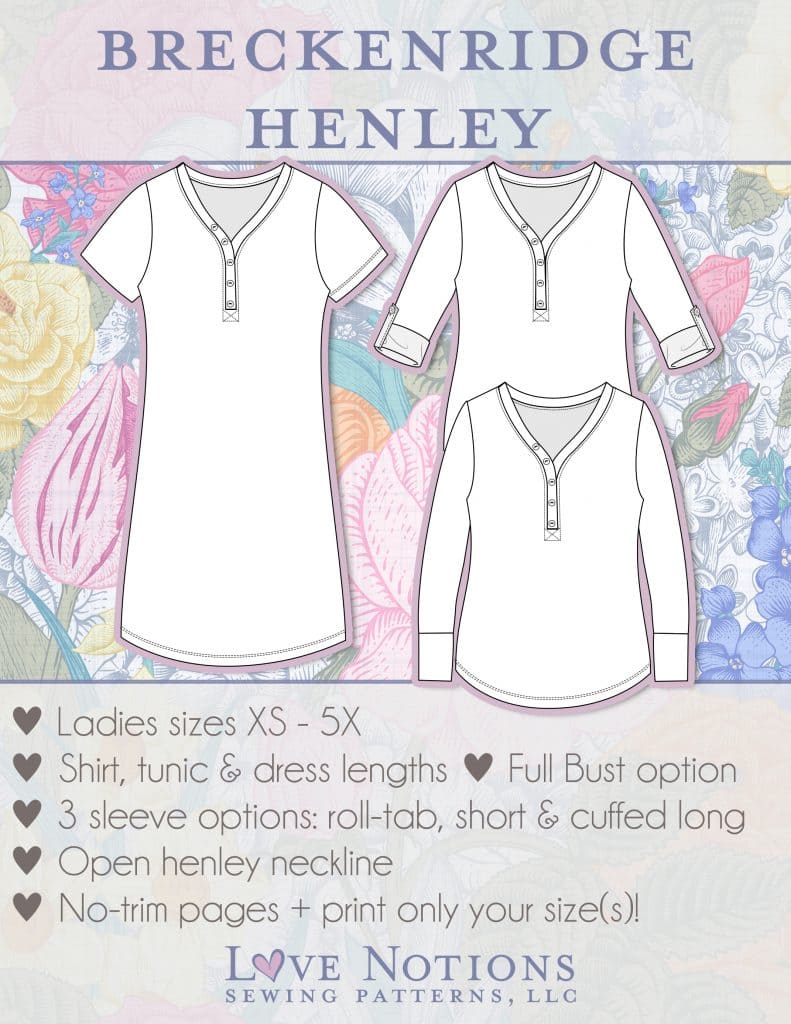 Pattern Features
Size range XS – 5X
All sizes come with Full bust pieces.
Three variations; Shirt, tunic and dress
Three sleeved options: short sleeves, Longs sleeves with cuff or roll-tabs.
A button placket without buttonholes.
Open Henley neckline
The Fabric
The Breckenridge Henley pattern is recommended for knit fabrics with at least 40% stretch. And these include rayon/viscose jersey, cotton jersey, ribbed jersey, waffle jersey and French terry. I sewed up two tops in two different fabrics and it was clear that the fabric chosen determines the overall fit if the top.
I made my first version out of a Striped cotton jersey fabric which was generously given to me by Fabrics for All. I am a blogger for Fabrics for All and I am given fabric in exchange for a review. The stripe pink and yellow fabric is the perfect fabric for pink October which is Breast Cancer Awareness Month. This fabric also comes in other colourways which are still in stock online. I really enjoyed sewing up with it because it is quite stable and has a good weight to it.
My second version was made with two viscose jersey fabrics. The main fabric is a floral red which I picked up from a local fabric store a few years ago. And the grey viscose jersey I used to colour block was a scrap fabric I had in my stash.
The Making
I sewed up both my versions in size XS he sewing process these tops was straight forward. The one part in the process which would be a bit of a challenge is sewing the placket but the instructions come with a video tutorial which simplifies that part.
For the pink top, I sewed up the long-sleeved version with the tabs. The cotton jersey fabric gave me a more relaxed and almost boxy fit.
Alterations
I took in the top at the side seams for a more close fit.
I shortened the top by 1 inch mostly because I have a shorter torso compared to the rest of my body.
The red floral viscose jersey version was made with the short sleeves. The viscose fabric has more drape and fits better on the body. I did not find the need to take in this top because I was happy with the overall fit. This version was not shortened and it comes past my hips.
The finished projects
I am really happy with my final makes from this pattern. I am so sure these will not be my last. I hope to sew up the dress variation next with probably short sleeves. I hope you give this amazing pattern a go. You will not be disappointed. Thank you for stopping by. xx