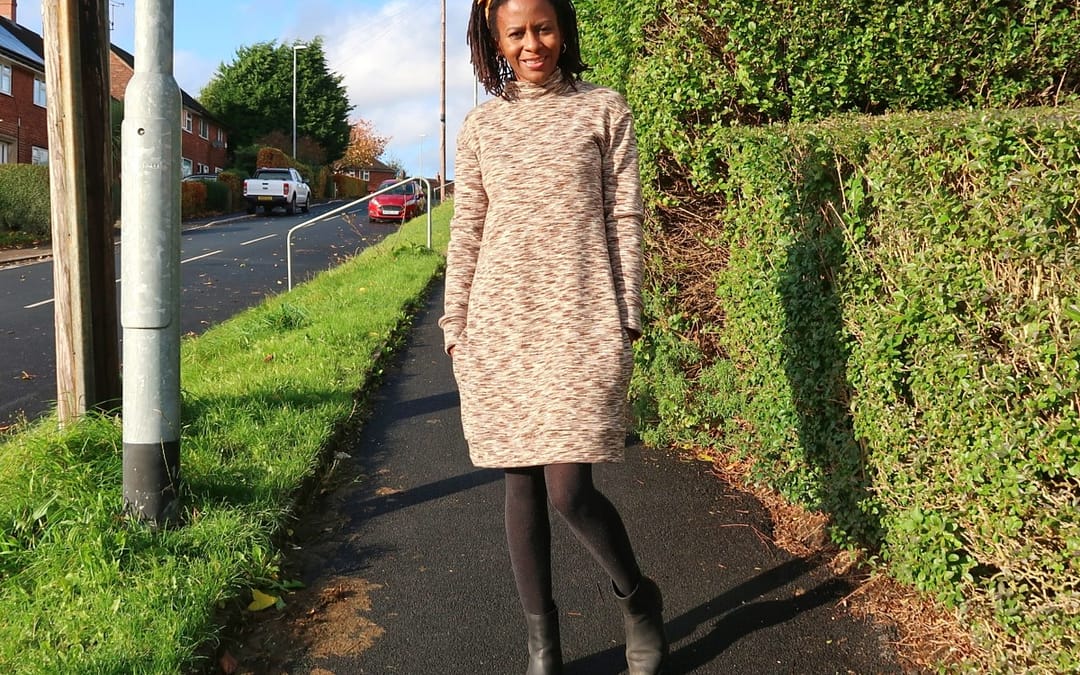 The sweater season is upon us once again. Of course I didn't just make a sweater but instead a sweater dress. This is the Southbank Sweater pattern by Nina Lee London. I sewed up it in the cosiest Fur back Ponte Roma fabric which was generously gifted to me by Minerva.
I thought I should bring this to your notice that Minerva has launched their new website this week. It is much more interactive and it also allows you to follower other sewists over there. Another exciting thing about the new website is the ability to purchase fabric off their site in increments less than a metre.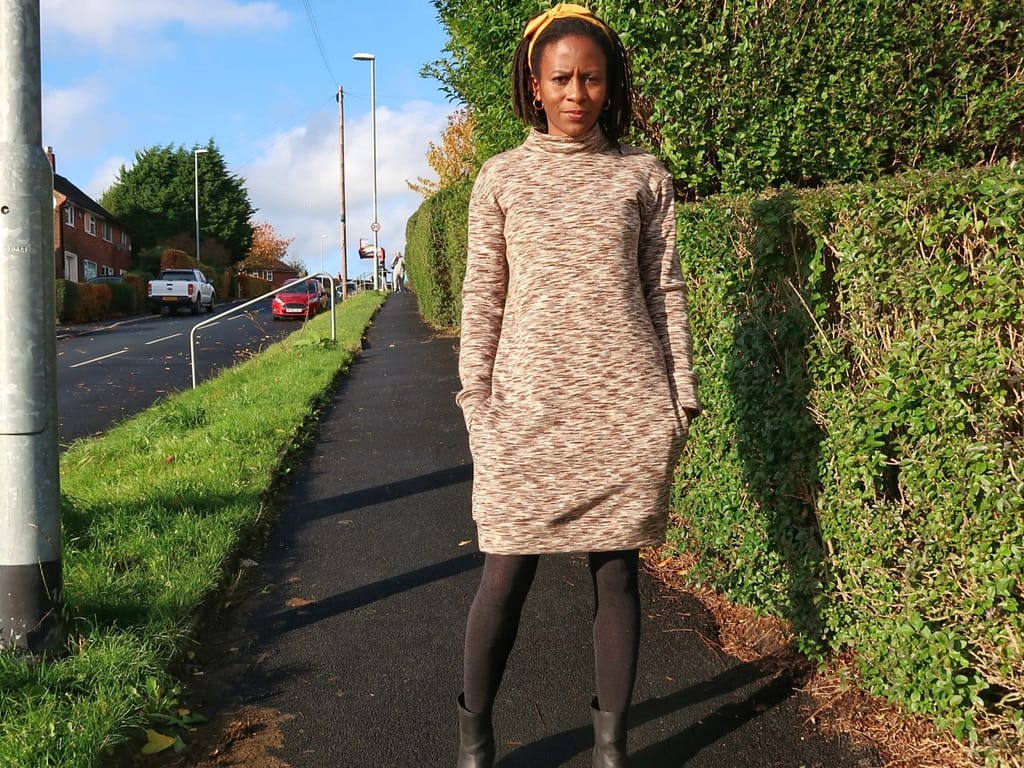 Pattern Description:  
The Southbank Sweater is a slightly oversized fit, funnel neck and drop-shoulders. This pattern comes in 3 versions: Version 1 is a sweater dress with a sweatshirt-inspired hem band and side-seam pockets, Version 2 is a hip-length top and Version 3 is a cropped sweater designed to finish at the natural waist. All three variations feature slouchy, slightly over-long sleeves with cuffs.
Pattern Sizing:
This pattern comes in sizes 6-28 in PDF copy and sizes 6-20 for the printed one.
Did it look like the photo/drawing on the pattern envelope once you were done sewing with it?
Yes, it did.
Were the instructions easy to follow?
Yes, they were well written.
What did you particularly like or dislike about the pattern?
It is such an easy and quick sew.
Fabric Used:
Fur back Ponte Roma Knit Fabric from Minerva.
Pattern alterations or any design changes you made:
I lengthened the pattern by 2 inches.
Would you sew it again? Would you recommend it to others?
Yes, I hope to make a few more of the jumper dress. I would recommend this pattern to anyone even to a beginner.
Conclusion:
I love my jumper dress and it has had loads of wear already in the short time since I made it. If you would link to read in detail about how I got along with making this jumper dress, here is a detailed blog post over at the Minerva website.