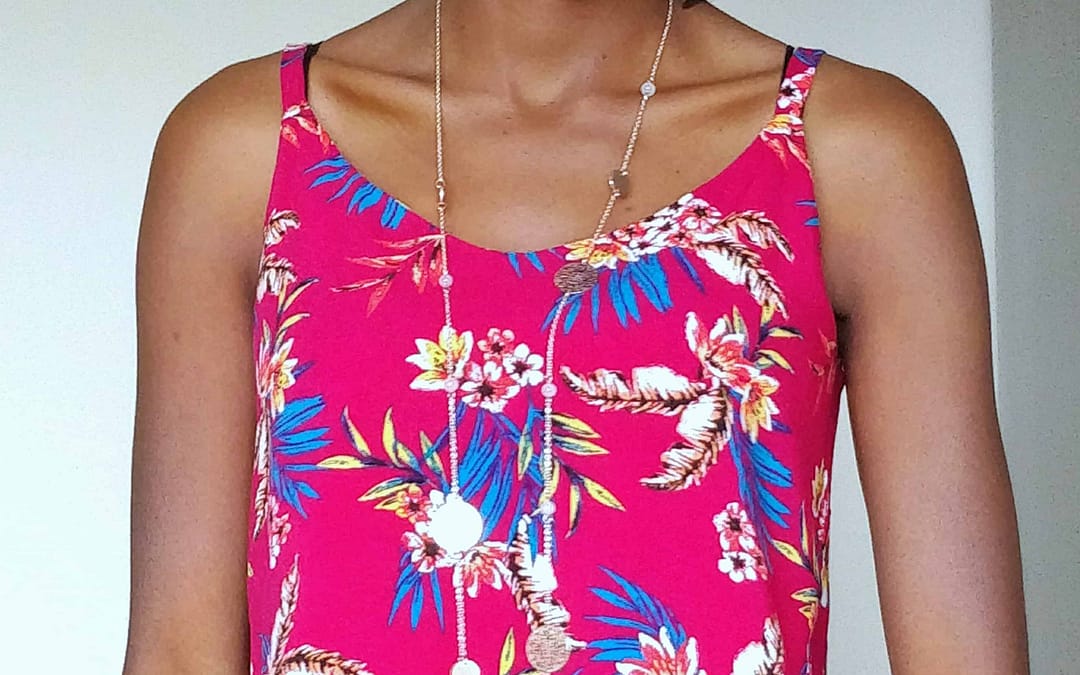 Every girl or woman should own a cami top in their wardrobe. And if you are a sewist, you should own many of them as they are such a feminine versatile piece of clothing. They can be worn layered under jackets or cardigans and by themselves (of course with some bottoms) when the weather is warmer.
I am confident to say that the best cami you will or should ever need is the Ogden Cami by True Bias. This cami features a soft V neck at both centre front and centre back necklines. It also has delicate spaghetti straps which add a feminine touch to this blouse. It can be sewn up in a variety of lightweight fabrics which makes it the best top for the warm weather.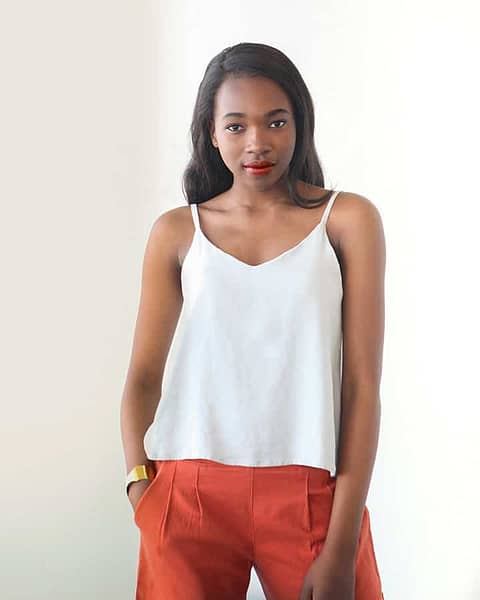 Pattern Sizing:
This pattern comes in sizes 0 up to size 18 and I cut and sewed two in size two which I found to be true to size. I did not need to make any adjustments regards to fit apart from shortening the straps by 2 and 1/2 inches or 6.4 cms as the straps came up a bit long.
Were the instructions easy to follow?
This pattern is drafted for a confident beginner and i can't agree as the instructions were very easy to follow.
What did you particularly like or dislike about the pattern?
One thing anyone would love about this pattern is the fact that that it requires such little amounts of fabric. It is the best fabric buster.
Fabric Used:
I made both my camis out of rayon fabrics I picked up from my local fabric shop B&M Fabrics in Leeds. I recommend any lightweight viscose or rayon fabric for this pattern.
Would you sew it again? Would you recommend it to others?
I love wearing both my camis and it does not help that they are made out of these pretty prints. And I have recently hacked this pattern into a midi dress with frills at the bottom for my Minerva makes.
Conclusion:
The Ogden Cami is a beautiful piece of clothing to have in anyone's wardrobe.